M.Sc. Biochemistry
June 23, 2021
2023-01-25 13:50
M.Sc. Biochemistry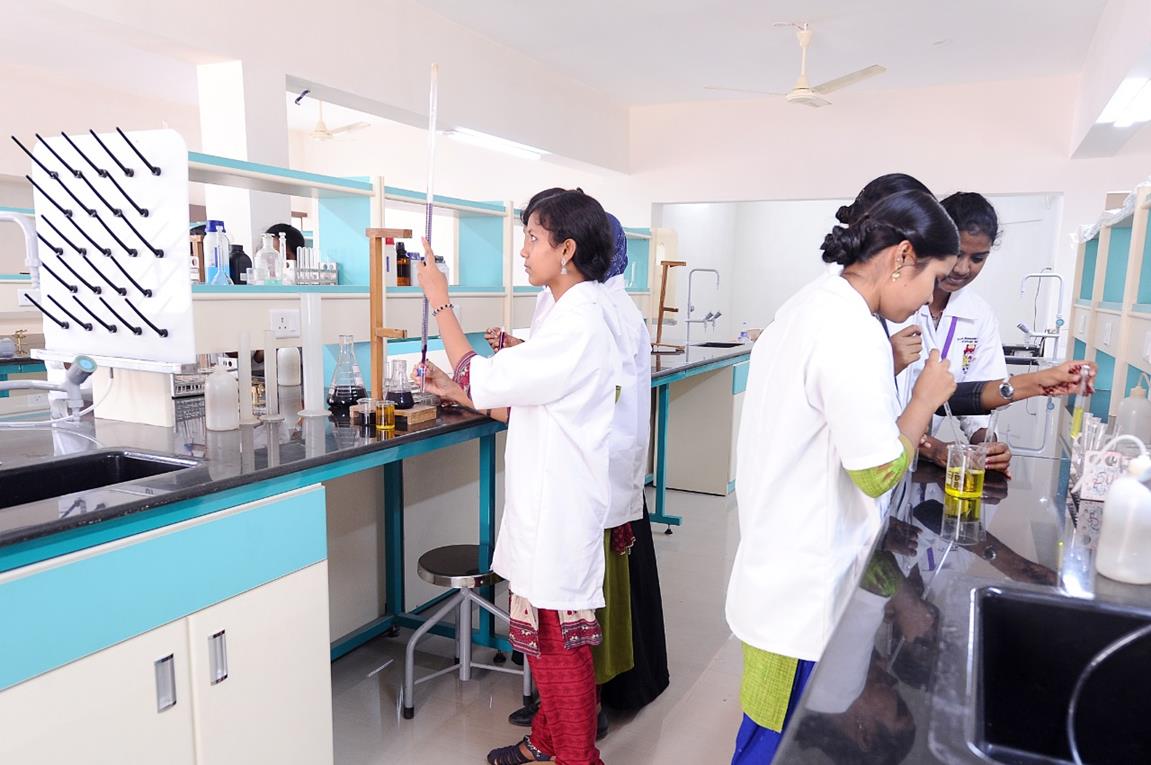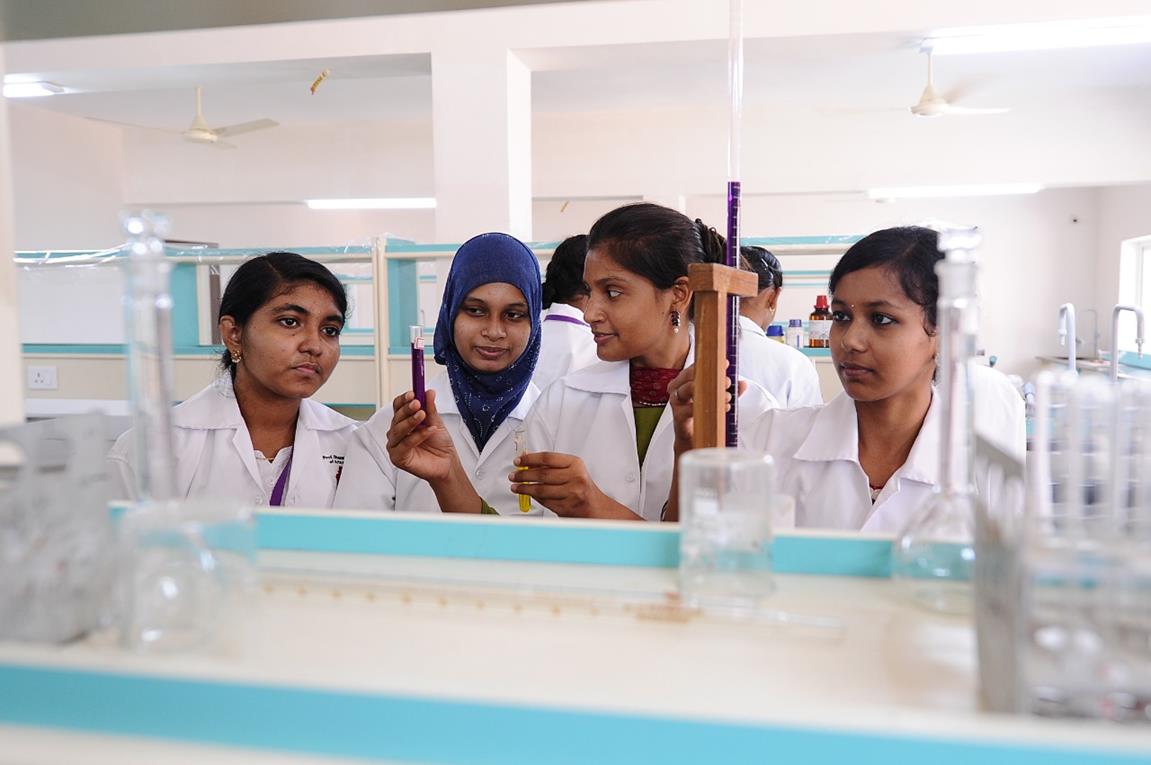 The Department of Biochemistry is one of four Basic Science Departments in Prof. Dhanapalan College of Arts and Science, affiliated to the University of Madras. Excellent research facilities and research-oriented faculty allow our department to offer both programs of undergraduate and postgraduate study.
Students have the opportunity to learn the fundamentals of Biochemistry, explore the chemical processes within living organisms ranging from microbes, through animal cells, tissues, and whole organisms and also carry out biochemical investigations in blood and body fluids that help doctors in diagnosis and decision making.
Our classrooms are well equipped with modern facilities for teaching which includes LED projector, white board, regular board and digital board. The department possesses well-equipped Laboratory and has state- of- the- art infrastructure with modern equipment such as PCR, centrifuge, calorimeter, electrophoresis unit, spectrometer, Elisa reader etc that enables UG and PG students to study the pathophysiology of diseases and invent new diagnostic methodologies for better healthcare.
The mandates of the department are to enable students to compete in national/international scholarship examinations e.g. CSIR & UGC NET-JRF, ICMR-JRF exam etc. The department also envisions, extending in the field of biochemical broad areas which includes Biomolecular Structure, Cancer Biology, Host-pathogen interaction, Infectious Diseases, Drug Discovery, Nanomedicine and Molecular Medicine. The rigorous graduate program prepares students for careers in academic and health-care services.
VISION
To provide a centre of excellence that promotes the understanding of the molecular events that underlie normal and pathological functions in medicine and other allied health sciences. 

Make students appreciate that biochemistry is a subject of central and practical importance, contributing to both basic and applied research in medicine, health, veterinary, agriculture bioengineering and biotechnology

Encourage students to develop intellectual independence, critical thinking skills and versatility.

Develop the practical skills of students to enhance their observational skills and to use these skills for clinical diagnosis and thus alleviating the sufferings in the community.
MISSION
Our Mission is to
Graduate qualified Biochemists equipped with knowledge, skills and values, vital to meet the requirements of high-level health care.
Offer the students a good understanding of the basic principles of biochemistry at the molecular and cellular levels, applicable to all living organisms.

Provide knowledge in understating the complex relationships and mechanisms that control biological processes

Develop knowledge that is conducive to academic, proficiency in laboratory techniques, and professional growth.
SEMESTER I
SEMESTER II
SEMESTER III
SEMESTER IV
SEMESTER I
Semester – I
Biomolecules

Biochemical Techniques

Physiology and Cell Biology

Microbiology

Soft Skill – I
SEMESTER II
SEMESTER III
SEMESTER IV