B.Com. General
June 23, 2021
2022-07-11 14:21
B.Com. General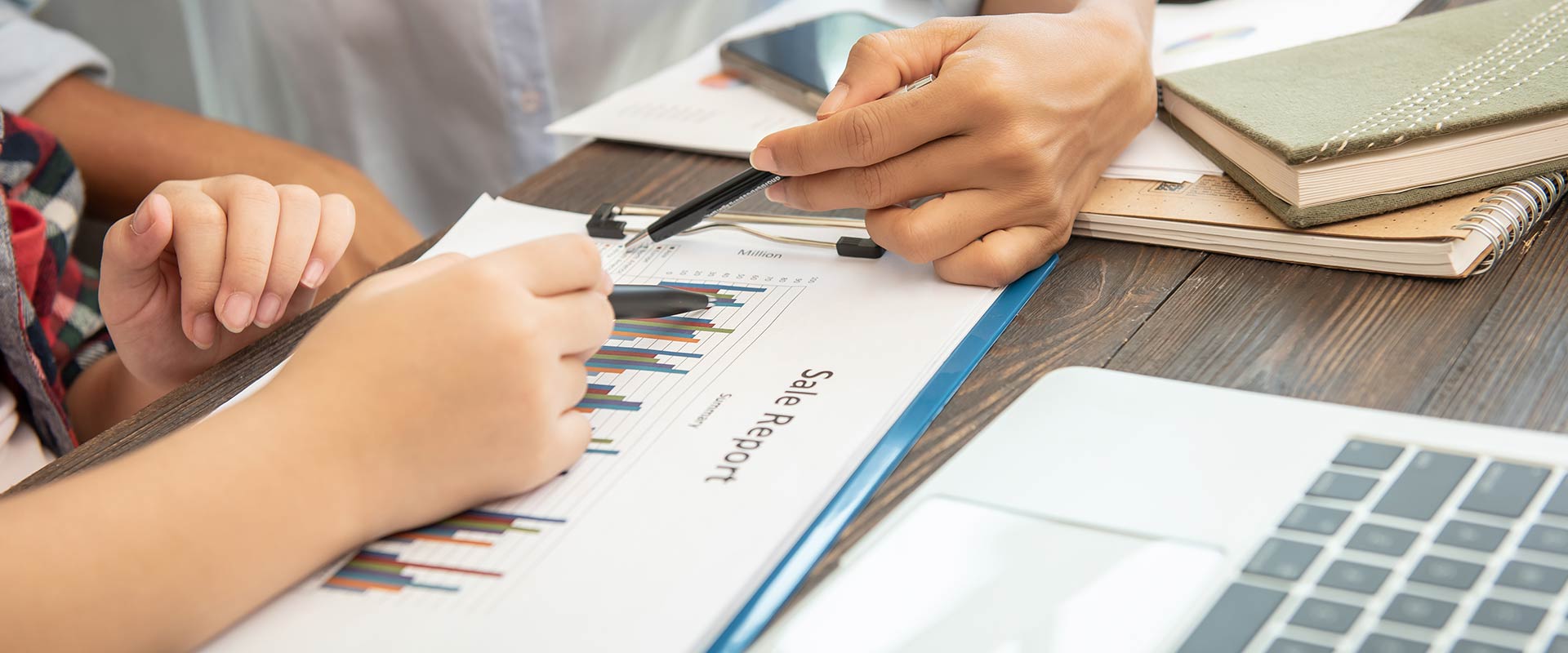 The Department of Commerce started along with the Opening of the College from 1991. B.Com (Bachelor of Commerce) and M.com (Master of Commerce) degrees are designed to provide students with a wide range of Managerial Skills for building Competence in a particular area of Trade and Commerce. It imparts Students with the knowledge of Accounting Principles, Export and Import Laws, Economic Policies, and other aspects which impact Trade and Business. B.Com. degree holder is fit to work in any Corporate Organization or be Self-Employed. B.Com. graduates possess a variety of skills like Accounting, Tally, Human Resource Management, etc.
The Department of Commerce offers three years (Six semesters) Graduate Degree in Commerce with specialization in General and two years (four semesters) Post Graduate Degree in Commerce with specialization in General.  These courses are being designed, updated and imparted to develop Conceptual and Analytical skills of the students in line with the Industry Requirements. The course structure has a judicious mix of Conceptual, Analytical and Quantitative Reasoning to meet the requirement of Industry. 
The department has experienced Faculty and invites Experts from Industry as well as Academicians from Reputed Institutions to equip knowledge with various source to become multi-dimenstional. 
The course is enriched with In-plant Training and Research Project to inculcate Research culture and get an exposure to the working of Corporate Environment. The Department promotes Faculty Research, Consultancy, Training and Outreach Activities.  Based on the needs and requirements of the present trend of Education, Progressive education system is followed which is focused on Skill based Learning and Value Addition Certification Courses. 
VISION
The vision of the Department of Commerce is to be recognized by the stakeholders as a leader in providing quality and affordable Professional Accounting, Finance Education, and Computer Skills in Accounting to match the Industry need.
MISSION
Our mission is
to create outstanding graduates for meeting the current and future demand of industry with emphasis on the development of leadership qualities in the young men and women.
to provide quality education and training in Commerce and Business related courses and to develop skilled and knowledgeable human resources who by their positive thinking and value based personality would provide effective leadership in teaching, research and careers in Commerce and Business related fields.
to provide a student centred environment that promotes Academic Excellence, Professional and Personal Growth, Ethical and Professional conduct.
to develop outstanding graduates who could demonstrate knowledge, Skills, and Competencies necessary to excel in an Entrepreneurial venture, Higher Education, and or Employment.
SEMESTER I
SEMESTER II
SEMESTER III
SEMESTER IV
SEMESTER V
SEMESTER VI
SEMESTER I
Semester – I
Tamil – I
English – I
Financial Accounting – I
Business Communication
Business Economics
NME
Soft Skill
SEMESTER II
SEMESTER III
SEMESTER IV
SEMESTER V
SEMESTER VI