B.Sc. Biotechnology
June 23, 2021
2022-07-11 7:48
B.Sc. Biotechnology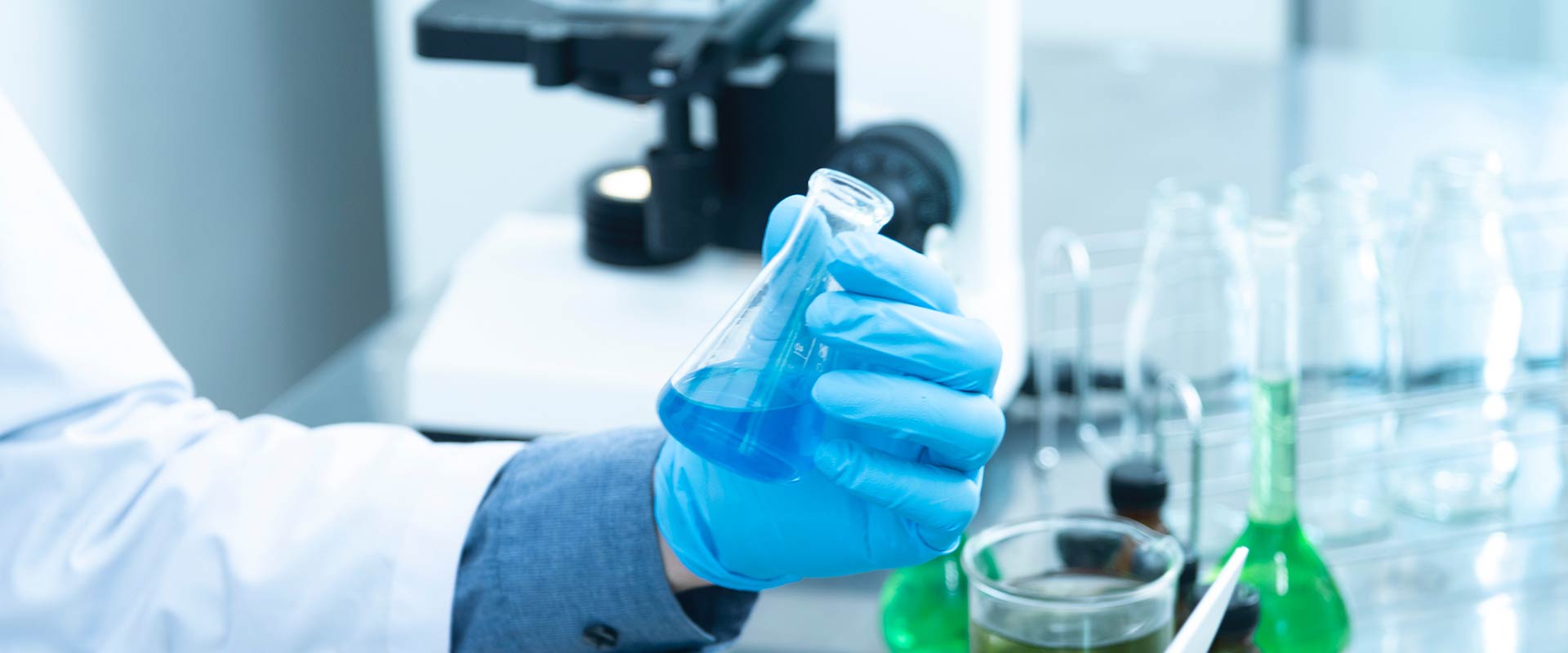 Biotechnology is an interdisciplinary field that combines biological sciences with engineering technologies to manipulate living organisms and biological systems to produce products. The advent of biotechnology has expanded into diverse sciences like microbiology, cell biology, genetics, biochemistry, immunology, virology, plant physiology, proteomics and genetic engineering.
VISION:
Our vision is 
To produce competent Biotechnologists who can employ premium processes and applications which will profoundly influence existing paradigm of agriculture, industry, healthcare and restoration of environment providing sustainable competitive edge to present society.

To provide services in the areas of research, infrastructure, generation of human resource, popularization of biotechnology, promotion of industries, creation of centers of excellence,

To implement biosafety guidelines for genetically modified organisms and recombinant DNA products and biotechnology-based programs for societal benefits. Bioinformatics is a major mission to establish an information network for the scientific community, nationally and internationally.
MISSION:
To provide Biotechnology educational Program with impetus to generate quality workforce.

To create awareness about potentials of Biotechnology with socio-ethical implications.

To instill spirit of innovation and creativity in young minds with sound research aptitude.

To nurture confident individuals who are effective contributors towards the growth of the nation.
SCOPE
The department of Biotechnology is aimed at imparting the practical skills and knowledge, to develop cognitive ability of the graduates which will make them as frontiers in biotechnology,
We aim to provide interdisciplinary research and educational opportunities to solve problems that will improve the quality of life for those suffering from health-related diseases and disorders.

To decide and apply appropriate tools and techniques in biotechnological manipulation.

To kindle the spirit of innovation and creativity in young minds with sound research aptitude.
SYLLABUS 
 (University of Madras – Syllabus with effect from 2020-2021)
Major
Cell & Molecular biology

Genetics

Genetic Engineering

Plant biotechnology

Animal & medical biotechnology

Bioinformatics

Immunology

Industrial biotechnology

Environmental biotechnology
Allied
Fundamentals of microbiology
Chemistry

Essentials of biochemistry

Bioinstrumentation & biostatistics
Electives
Pharmaceutical biotechnology

Nanobiotechnology

Bio – entrepreneurship

Marine biotechnology

Basics in research methodology
Practicals
Fundamentals of microbiology

Genetics
Genetic Engineering

Plant biotechnology

Animal & medical biotechnology

Industrial biotechnology
LAB:
We have excellent lab facilities to ensure students learn theory along with its practical usage in the industry
Biotechnology lab instrumentation
Thermocycler

CO

2

incubator

Laminar Air Flow (LAF) cabinet

Electronic balance

Incubator

Hot air oven

Autoclave
VAC:
We in our department conduct VAC series in order to emulate the growth of students and to instigate the sense of research in them.  The following are some of the courses which we regulate for the students:  
Diploma in Nano Biotechnology

Diploma in Drug Design and Pharmaceutical Biotechnology

Diploma in Industrial Biotechnology 
Apart from these we impart hands-on training to students by engaging Outside leading Pharmaceutical Companies and reputed firms.  It is a pleasurable period for the students to know everything by performing on their own.
We give some general training to the students to make them fit for today's Employment market. And they are:
Career Opportunities: 
Biotechnology is the field that can never cease to evolve and has resulted in an ever-increasing demand for B.Sc. Biotechnology graduates and job opportunities for them. Biotechnology provides immense career options in the various industries like pharmaceutical, environmental, chemical, health care, agriculture, food manufacturing and processing sector. B. Sc Biotechnology professionals can explore a wide range of career opportunities in both the private and government sectors.  Job opportunities encompasses
Medical Coding Jobs

Clinical Research Jobs

Production Jobs in Pharma Industry
Scientific Writer

Scientific Assistant

Lab technician.

Project manager.

Teacher.

Microbiologists.

Epidemiologists.

Bio production Operators.

Bio manufacturing Specialists.